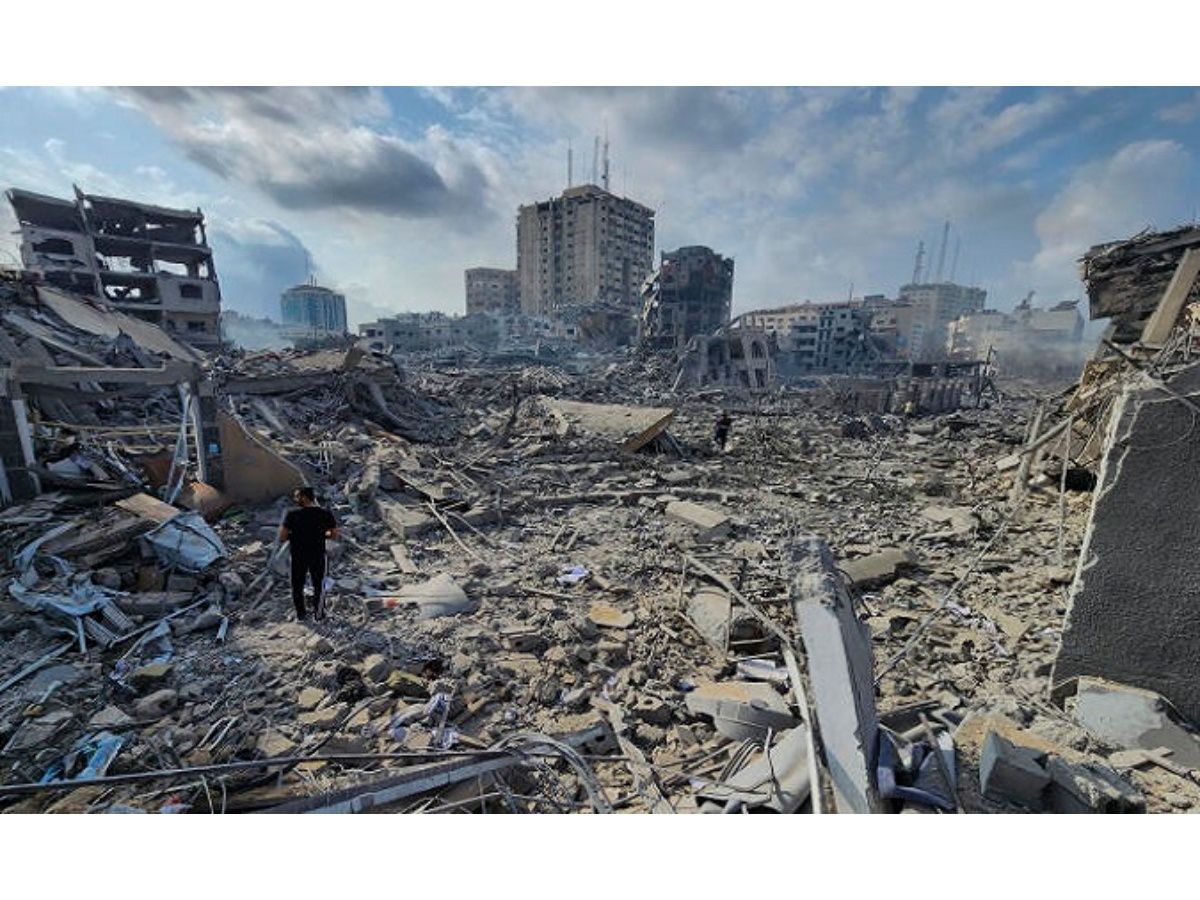 The Palestinian Ministry of Health reported Friday that Israeli airstrikes on the Gaza Strip have so far left 1,900 Palestinians dead and 6,388 injured.
This death toll follows a new Israeli airstrike in the vicinity of Salahedin and Al Rashid roads, which killed at least 70 people, mostly women and children, with nearly 200 injured.
The WAFA news agency reported that Israeli fighter jets bombed three convoys of Palestinians, who had to leave their homes in Gaza to seek refuge in the south of the city.
The Palestinian Ministry has also reported that a children's hospital had to be evacuated following the invasion with white phosphorus shells. Human Rights Watch has accused Israel of using white phosphorus in Gaza and Lebanon.
https://twitter.com/HoyPalestina/status/1712935099048620512
The tweet reads:
"Of the 1,900 Palestinians killed (including 614 children and 370 women) 200 were killed today in a macabre and cowardly Israeli trap: the occupation forced them to evacuate the northern part of Gaza and when the families were heading south Israeli planes bombed their vehicles causing unspeakable carnage."
The situation of displaced persons is also of great concern. Tens of thousands of Gazans are estimated to have fled their homes after Israel gave Palestinians living in the north of the besieged enclave 24 hours to move south. Some 1.1 million reside in the northern Gaza Strip.
According to the UN Office for the Coordination of Humanitarian Affairs (OCHA), before the evacuation order there were already more than 400,000 internally displaced due to the escalation between Israel and Hamas erupted last October 7.
WHO Calls for the Establishment of a Humanitarian Corridor
The World Health Organization (WHO) has denounced in a statement the high risk of safely evacuating seriously injured people from Gaza hospitals, as demanded by Israel. "A mass evacuation would be disastrous for patients, health workers and other civilians left behind or trapped in the mass movement," said the WHO, which is calling for Israel's 24-hour ultimatum to be rescinded.
According to the organization, "of the thousands of patients with wounds and other conditions receiving care in hospitals, there are hundreds who are seriously injured and more than 100 who require critical care."
The agency added that "tight deadlines, complex transport logistics, damaged roads and, above all, the lack of supportive care during transport, add to the difficulty of moving" patients from Gaza hospitals.
WHO called on Israel to lift the blockade of Gaza and immediately establish a "humanitarian corridor" to allow vital medical supplies to reach hospitals in the besieged Palestinian enclave.
---
* This article was automatically syndicated and expanded from Telesur English – News.