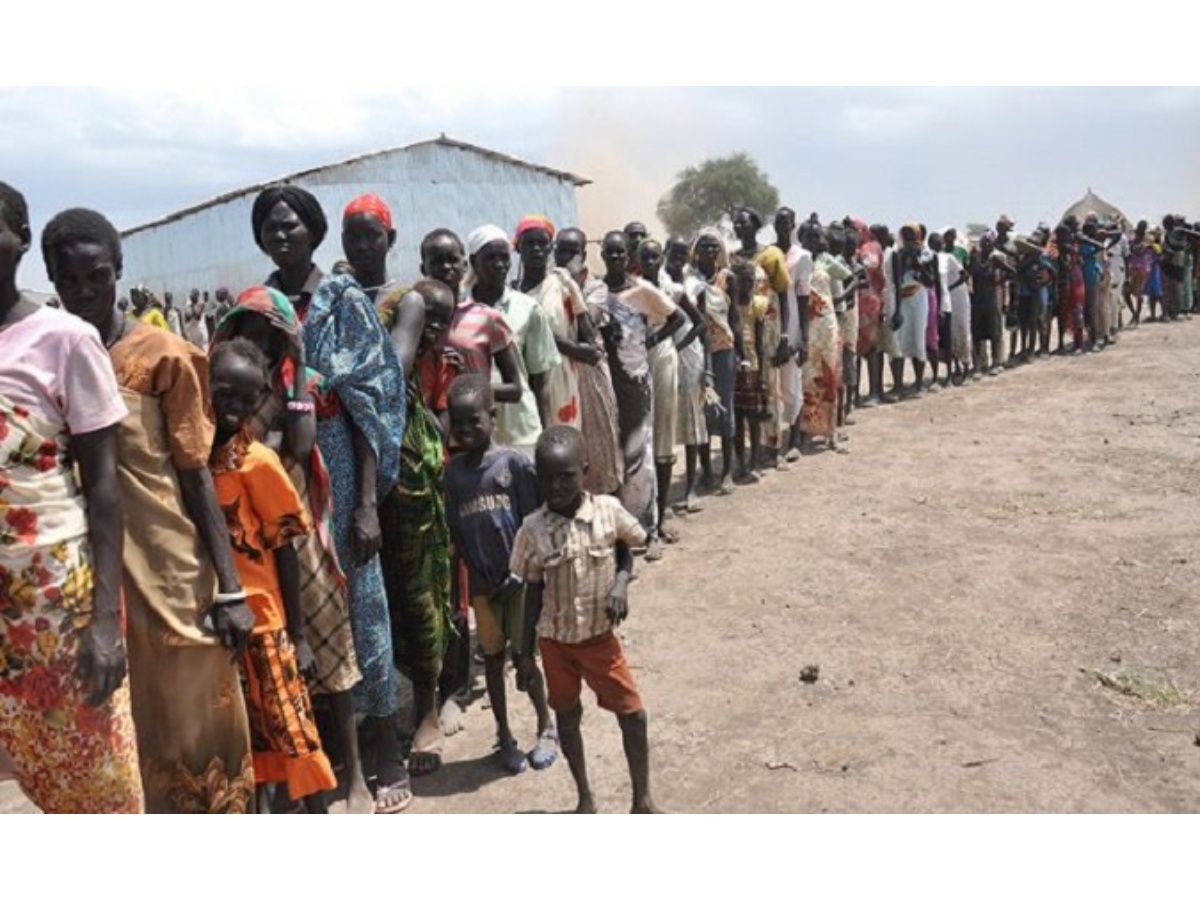 On Tuesday, the UN humanitarian agency stated that violent clashes that erupted six months ago between the Sudanese Armed Forces and the paramilitary Rapid Support Forces in Sudan have forced more than 310,000 individuals into South Sudan.
Marie-Helene Verney, the UN's acting humanitarian coordinator in South Sudan, said that the arrivals included South Sudanese returnees (more than 90 percent), refugees, and third-country nationals.
"Nobody had imagined that six months on, we would still be witnessing such large daily inflows," Verney said in a statement issued in the South Sudanese capital of Juba on Monday evening.
According to the UN Office for the Coordination of Humanitarian Affairs (OCHA), South Sudan continues to face overlapping crises, including flooding, conflict, and food insecurity, all of which adversely affect the resilience and vulnerability of people across the country.
https://twitter.com/EyeRadioJuba/status/1714225499239542935
Furthermore, it said that the ongoing Sudan crisis has had a dramatic negative impact on the already fragile humanitarian situation.
"Disruptions in cross-border trade and humanitarian corridors have led to increased prices of food and commodities, particularly in the northern half of the country, where most of the new arrivals are settling."
"This has worsened food insecurity and compounded acute humanitarian needs for the existing population and the new arrivals," it added.
Moreover, Verney also stated that this crisis has stretched the humanitarian response in South Sudan close to the breaking point. "With no end in sight, a global decrease in humanitarian funding, and more new conflicts breaking out around the world, humanitarian partners are increasingly forced to deprioritize even life-saving activities."
Verney called on South Sudan to step up the delivery of basic services in vulnerable communities with the support of development actors.
According to the UN agency, poor infrastructure and, in particular, lack of roads, flooding, and funding constraints are severely testing the capacity of humanitarian actors to respond both at the border and in receiving communities, as well as putting pressure on onward transportation, which remains the most critical need in this response.
The OCHA said additional funding is needed to provide adequate space in overcrowded transit centers to reduce the risks of disease outbreaks and gender-based violence. "Additional funding will also support children fleeing the war in Sudan to resume learning and help reduce protection risks, such as child marriage, child labor, and recruitment of child soldiers."
---
* This article was automatically syndicated and expanded from Telesur English.