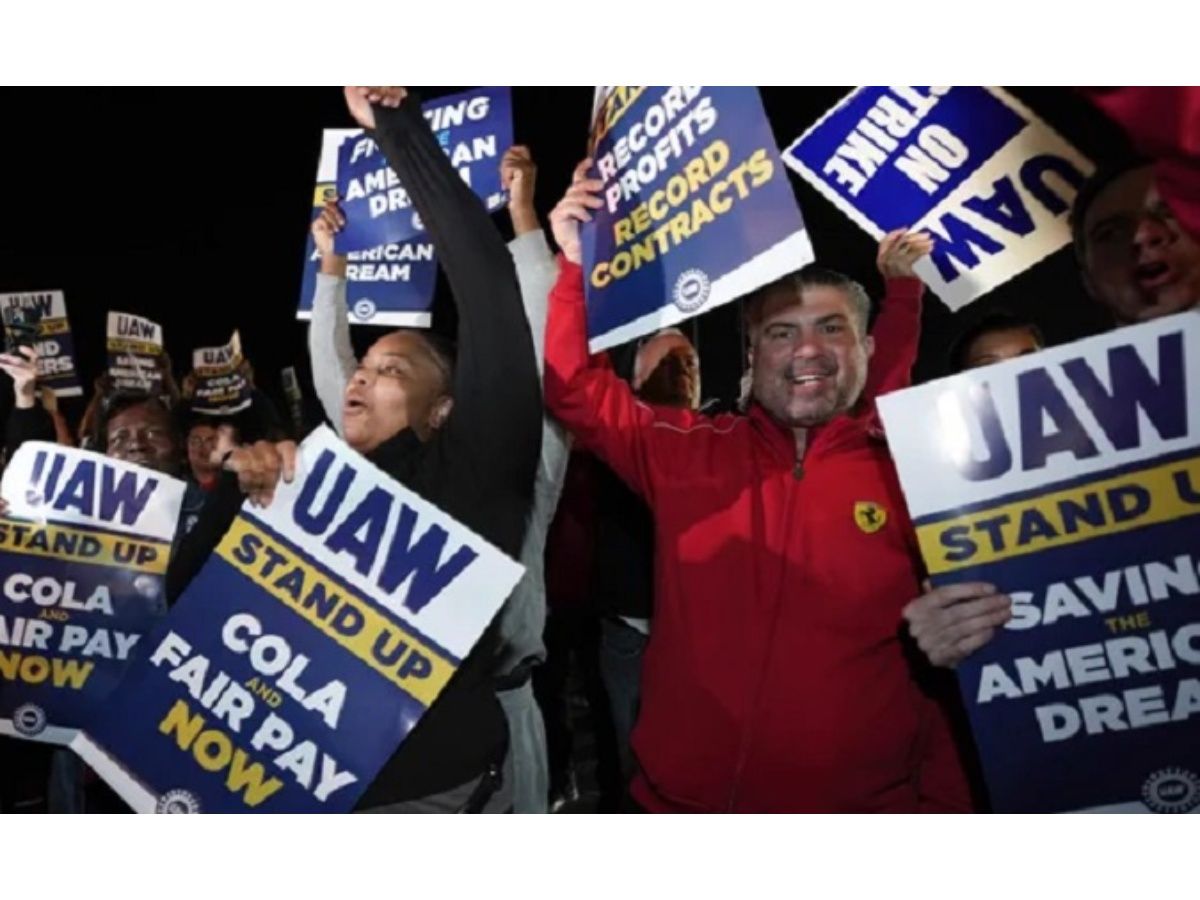 On Thursday, the United Auto Workers (UAW) union announced to begin a strike against all Big Three U.S. automakers.
"The UAW Stand Up Strike begins at all three of the Big Three," the union said, adding that workers were striking at plants for General Motors, Stellantis and Ford.
The first ever strike of all three at once in the union's 88-year history came after it failed to clinch a deal on a new contract by a deadline on Thursday.
"This is our generation's defining moment. The money is there, the cause is righteous, the world is watching," UAW President Shawn Fain told union members on Thursday night.
BREAKING: United Auto Workers will strike Ford, General Motors, and Stellantis.

Thousands of autoworkers will hit the picket line and shut down key plants across the country.

After two months of negotiations, the giant car companies failed to meet @UAW's demands. pic.twitter.com/gc89teyACF

— More Perfect Union (@MorePerfectUS) September 15, 2023
The union had reportedly been negotiating with all three automakers simultaneously, in a break from previous rounds of contract talks, for significantly higher pay and new benefits.
Particularly, the UAW called for protections for workers with traditional auto jobs as companies increasingly invest in EV production.
In response, GM said in a statement issued Friday that it's ready to return to negotiations and get people to work as quickly as possible, "for the benefit of our team members, customers, suppliers and communities across the United States."
Analysts warned that the strike, though limited for the time being, may develop into a prolonged one and a menace to the U.S. economy, as it could cut production by thousands, push up vehicle prices and aggravate supply chain disruptions.
#UnitedStates | Actors and screenwriters in New York and Los Angeles stage, in unison, the first general strike since 1960 in the most significant labor dispute in Hollywood in decades. pic.twitter.com/PwmxDNmUgx

— teleSUR English (@telesurenglish) July 14, 2023
---
* This article was automatically syndicated and expanded from Telesur English.