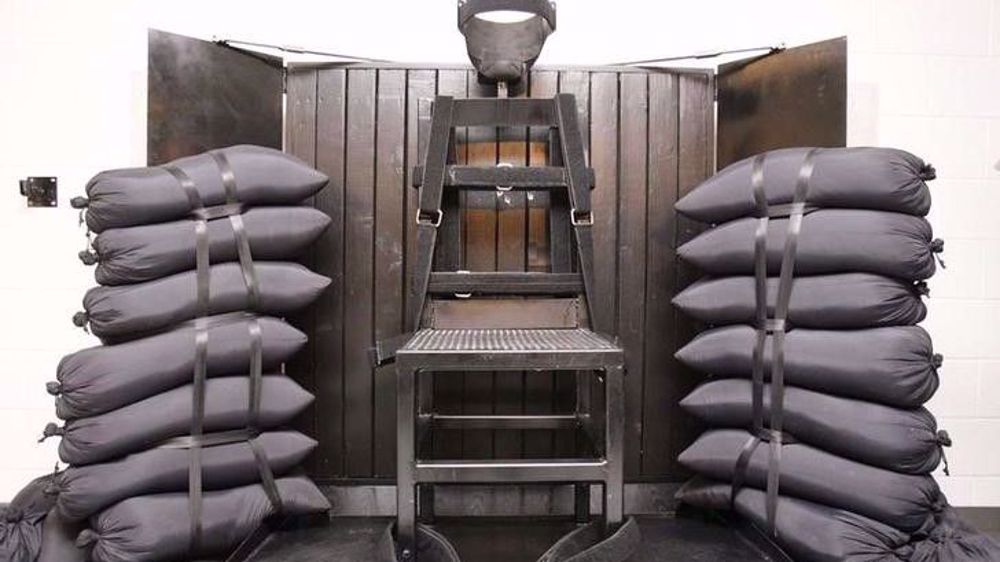 Social justice advocates have slammed judiciary officials in the US state of South Carolina for the resumption of executing death row inmates by firing squad, calling the practice "barbarous".
The South Carolina Department of Corrections (SCDC) announced it had completed renovations to its execution chamber so now a firing squad of three riflemen could kill inmates by shooting the convicts straight through the heart.
Social justice advocacy group, Justice 360, filed a lawsuit on Sunday seeking to stop the "barbarous" execution of inmates by firing squad.
"The inmate will be strapped into the chair and a hood will be placed over his head. A small aim point will be placed over his heart by a member of the execution team. After the warden reads the execution order, the team will fire. After the shots, a doctor will examine the inmate," the SCDC said in a statement about the renovations.
"The inmate will be given the opportunity to make a last statement," SCDC noted in its statement.
South Carolina authorized the resumption of use of a firing squad to execute convicted inmates on the death row in May 2021 after it struggled in recent years to locate lethal injection drugs. and executions by electric chair have been rife with complications and botched killings in the past.
The authorities claim a firing squad is the quickest and least painful means of death by execution.
However, if an inmate still refuses to be executed by a firing squad, they can opt either for taking lethal drugs or to executed by means of the electric chair.
Then if the SCDC fails to procure drugs, as is the case for inmates Freddie Owens and Brad Sigmon, the only remaining option will be electrocution using "the state's over 100-year-old electric chair, a method with more than a century-long record of horrifically botched executions," Justice 360's director said in a press release.
South Carolina hasn't executed anyone since 2011, in part because it hasn't been able to secure and swiftly use lethal injection drugs.
Many drug companies stopped selling lethal injection poisons to South Carolina due to confidentiality issues.
Thirty-five people are currently sitting on South Carolina's death row.
South Carolina along with Mississippi, Oklahoma, and Utah are four states in favor of using firing squads.
---
* This article was automatically syndicated and expanded from PressTV.