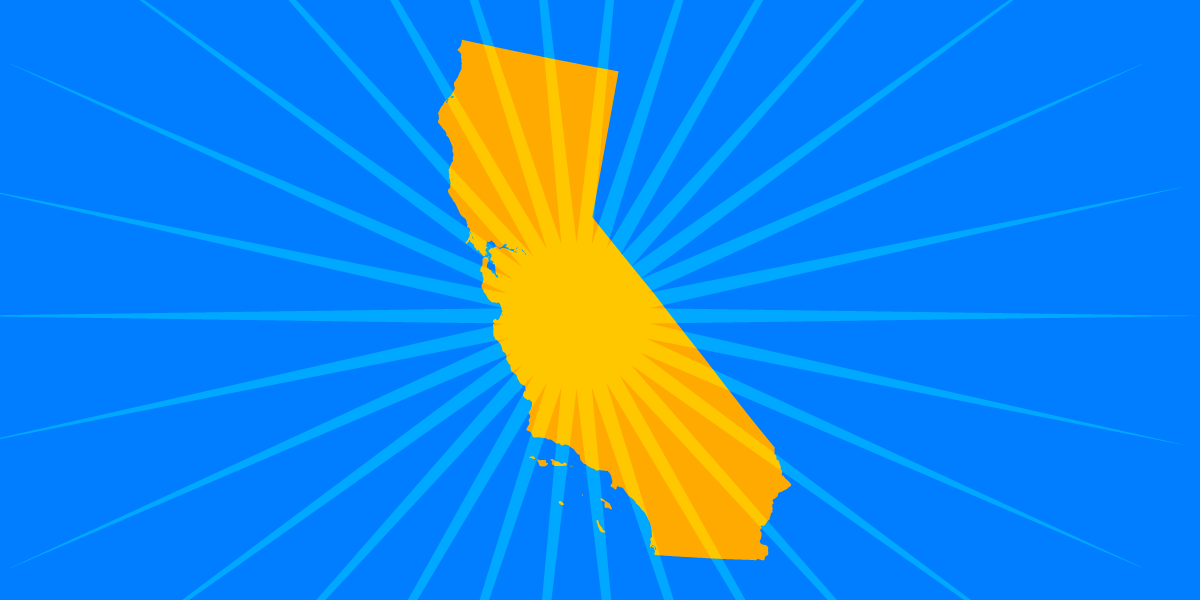 California often sets the bar for technology legislation across the country. This year, the state enacted several laws that strengthen consumer digital rights.
The first big win to celebrate? Californians now enjoy the right to repair. S.B. 244, authored by California Sen. Susan Eggman, makes it easier for individuals and independent repair shops to access materials and parts needed for maintenance on electronics and appliances. That means that Californians with a broken phone screen or a busted washing machine will have many more options for getting them fixed.
S.B. 244 is one of the strongest right-to-repair laws in the country, and caps off a strong couple of years of progress on this issue. This is a huge victory for consumers, pushed by a dedicated group of advocates led by the California Public Interest Research Group, and we're excited to keep pushing to ensure that people have the freedom to tinker.
California's law differs from other right-to-repair laws in a few ways. For one, by building on categories set in the state's warranty laws, S.B. 244 establishes that you'll be able to get documentation, tools, and parts for devices for three years for products that cost between $50 and $99.99. For products that cost $100 or more, those will be available for seven years. Even though some electronics are not included, such as video game consoles, it still raises the bar for other right-to-repair bills.
Another significant win comes with the signing of S.B. 362, also known as the CA Delete Act, which was authored by California Sen. Josh Becker. This bill was supported by a coalition of advocates led by Privacy Rights Clearinghouse and Californians for Consumer Privacy and builds on the state's landmark data privacy law and its data broker registry to make it easier for anyone to exert greater control over their privacy. Despite serious pushback from advertisers, California Governor Gavin Newsom signed this law, which also requires data brokers to report more information about what data they collect on consumers and strengthens enforcement mechanisms against data brokers who fail to comply with the reporting requirement.
This law is an important, common-sense measure that makes rights established by the California Consumer Privacy Act more user-friendly; EFF was proud to support it.
In addition to these big wins, several California bills we supported are now law. These include measures that will broaden protections for health care data, reproductive data, immigration status data, as well as facilitate better broadband access.
Of course, not everything went as EFF would like.  Governor Newsom signed A.B. 1394—a bill EFF opposed because it's likely to incentivize companies to censor protected speech to avoid liability. A.B. 1394 follows a troubling trend we've seen in several state legislatures, including in California, when lawmakers attempt to address children's online safety. In seeking to protect children, bills such as these run a high risk of censoring protected speech.
As we wrote in our letters opposing this bill, "We have seen this happen with similarly well-intentioned laws. The federal Allow States and Victims to Fight Online Sex Trafficking Act (FOSTA) ostensibly sought to criminalize sex trafficking, but swept up Internet speech about sex, sex workers, and sexual freedom, including harm reduction information and speech advocating decriminalization of prostitution. A.B. 1394 could follow a similar path, in which companies fearing the consequences of the law cast an overbroad net and remove information on how to prevent commercial sexual exploitation of minors or support groups for victims. Failing to comply with a notice could be construed as negligence under this bill as written."
We were encouraged to see that some other bills that raised similar concerns did not advance through the legislature. Rather than pursue these laws that facilitate censorship, EFF recommends that lawmakers consider comprehensive data privacy laws that address the massive collection and processing of personal data that is the root cause of many problems online.
As always, we want to acknowledge how much your support has helped our advocacy in California this year. Every person who takes the time to send a message or make a call to your legislators helps to tip the scales. Your voices are invaluable, and they truly make a difference.
---
* This article was automatically syndicated and expanded from EFF – Electronic Frontier Foundation.